Biofeedback has been proven to be helpful not only in athletic situations but is used for medical purposes as well. It can be used for those who suffer with headaches, chronic pain, rheumatoid arthritis, asthma, TMJ, epilepsy, hypertension, anxiety and motion sickness just to name a few. Just something to consider as an alternative to prescription or over the counter medication.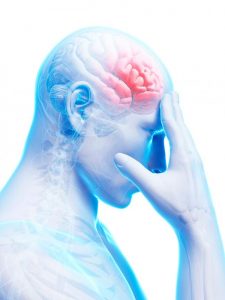 Biofeedback and Athletic Performance
49
SHARES
by Shirley Archer, JD, MA on Oct 18, 2015
Mind-Body-Spirit News
If you're working with athletes who need to manage competition jitters, or individuals who need help in overcoming anxiety in high-stress situations, you may want to suggest biofeedback training. Sport psychology researchers from the University of Ljubljana in Ljubljana, Slovenia, conducted a study to evaluate whether 8 weeks of biofeedback training could improve control over competitive anxiety and enhance athletic performance among top-ranked athletes. All subjects took biofeedback stress tests both before and after the 8-week period.
Study participants included male and female Slovenian national athletes aged 16–34. The experimental group consisted of 14 male and 4 female subjects; the control group had 17 male and 4 female participants.
Researchers found that more athletes who had learned biofeedback were able to control their physiological responses to stress, compared with those who had not under-taken the training. Significant differences were found in control over respiration, galvanic skin response and heart rate, in which the trained subjects performed much better. However, in the case of blood volume, the differences between groups were minimal. Study authors concluded that a biofeedback program, particularly when combined with visualization and progressive muscle relaxation, is an effective way for athletes to learn how to control mental and physical responses to stress.
Investigators followed up with biofeedback-trained subjects 1 year later to determine whether the training had provided any enduring value. The athletes reported that they were using the [self-regulation] skills regularly as part of their precompetitive and competitive preparation, even 1 year after training, and that these skills had enhanced their athletic performance.
The study appeared in The Physician and Sportsmedicine (2015; doi: 10.1080/00913847.2015.1069169).