The human body synthesizes most of the fats it needs. However, there are certain fats — called essential fatty acids — which are required for its function and that the body is unable to make from scratch. Humans instead must depend on food consumption for these fatty acids, which are called essential fatty acids and include omega-3s. Omega-3 fatty acids are a type of fatty acid with a specific chemical structure and consist mainly of eicosapentaenoic acid and docosahexaenoic acid — found in seafood, such as tuna and salmon — and α-linoleic acid — found in several kinds of nuts.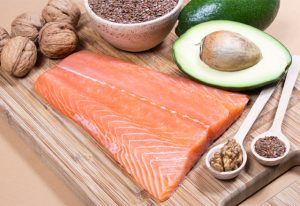 Omega-3s play an important role in brain function and normal development, and deficiencies have been linked to poor memory, disorders of the liver and kidneys, impaired immune function, depression and fatigue. Consumption of omega-3 fatty acids has been associated with a reduced risk of developing atherosclerosis, heart disease, stroke, Alzheimer's disease, dementia, asthma and joint pain. However, while several studies have reported significant benefits associated with omega-3 consumption, others' results were inconclusive. Explanations for these inconsistencies include small sample sizes, as well as self-reported consumption of omega-3s via questionnaires and surveys from study participants, which are not necessarily reliable methods of measuring intake.
This is where the Fatty Acids and Outcomes Research Consortium (FORCE), led by Dariush Mozaffarian at Tufts University, comes into play. In a recent study published in JAMA Internal Medicine, the consortium provided the largest data set to date assessing the purported benefits of omega-3 consumption. The authors pooled data from 19 groups with over 45,000 participants from 16 different countries. Instead of relying on self-reported estimates or questionnaires to measure intake, the researchers used direct blood and tissue measurements of omega-3 fatty acids to provide an unbiased analysis of the heart-healthy benefits of omega-3s.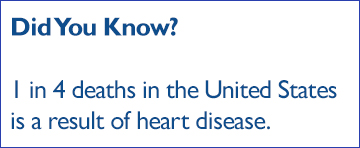 The study, which is the most comprehensive of its kind thus far, found that participants with higher circulating blood levels of omega-3 fatty acids had, on average, a nearly 10 percent lower risk of a fatal heart attack, as compared to participants whose levels were lower by one standard deviation. The authors also found that the higher the omega-3 levels, the lower the risk of heart disease, with participants with the highest blood level of omega-3s having the greatest reduction in risk, of more than 25 percent. These effects held true irrespective of age, sex and race, suggesting that anyone can enjoy the benefits of adding omega-3s to their diet.
Given that one in four of all deaths in the United States is due to heart disease, a 25 percent reduction in risk could translate to significant numbers. However, the authors caution that because their study focused only on the consumption of omega-3s from natural plant and seafood sources, their results do not make claims that fish oil supplements will have the same beneficial effect. FORCE will also provide future opportunities to study the relationship between fatty acid biomarkers and other health outcomes besides heart health. Now that the link between omega-3 consumption and prevention of fatal heart disease has been more firmly established, the authors are beginning to look into other measurements of health in the hopes of better understanding the relationship between omega-3s and the risk of developing diseases such as diabetes, obesity and various types of cancers.