About Pilates | What is Pilates?
About Pilates: With a focus on core stability, including pelvic and shoulder girdle stabilization, neutral spinal alignment and patterned breathing, STOTT Pilates helps to restore the natural curves of the spine, relieves tension and enhances self-confidence. The goal of Pilates is optimal musculoskeletal performance-strength, flexibility, and endurance without risking injury or building bulk.
Respected by physicians, physical therapists, chiropractors, and physiologists, the STOTT comprehensive system is taught by professionals worldwide.
The Benefits of Pilates are:
Longer and leaner muscles
Flexibility enhancement
Postural alignment changes
Core strength and stability
Injury prevention
Heightened mind-body awareness
Relief from stress and back pain
Improved balance and coordination
Enhanced athletic performance
Effective post-rehabilitation
For more information, click HERE
Post Rehab Pilates
Pilates is now being embraced by the medical and rehab communities who are applauding the wide-reaching virtues of this well rounded approach to fitness. There is a definite partnership between Pilates experts and rehabilitation specialists and by working together, we can bridge the gap between rehab and fitness to better assist individuals who otherwise would not realize their movement potential.
A well-balanced fitness program offers many benefits as it conditions muscles, tendons, ligaments and bones to help fight osteoarthritis and osteoporosis. Virtually anyone can realize improvements to an array of movement dysfunctions including neurological disorders, cardiopulmonary restrictions, orthopedic complaints and a host of other physiological conditions with the goal of returning to a pain-free lifestyle.
Pilates is a gentle restorative exercise regimen perfectly suited for most people as they recover from injury and work to rebuild their bodies.
Pilates can increase neuromuscular awareness and improve balance and coordination. While addressing the body as a whole, it allows focus to be placed on individual body parts and movement dysfunction while restoring your body better function. Mobility of joints, strengthening of the muscular system, integrity of our shoulders, hips, knees and spine… everything is interconnected and must all be addressed when managing or preventing aches, pains and degeneration. Pilates can be practiced for preventative measures as well as staying in shape following physical therapy. It can be adapted to meet the needs and goals each individual, and thus can be a safe way to exercise and move the body.
What is Kranking?
Johnny G, the creator of Spinning has a new innovation. Kranking is the first exercise program to focus on the upper body as a way to build cardiovascular fitness. It provides a new way to build aerobic capacity and upper body strength, burn calories and build core stability. And since is utilizes the upper body in addition to the legs, it represents a unique cross-training opportunity for athletes of all types.
The Krancycle is an upper body ergometer with independent crank arms that allow the user rotational activity that target both the anterior (front of the body) and posterior (back of the body) muscles of the upper body with a greater variety of movement. An ergonomically shaped saddle allows for easy transition between seated and standing exercise positions, an adjustable crank arm height encourages greater range of muscle activation, the narrow crank axis allows for higher RPMs and proper biomechanics, and a removable seat for easy wheelchair access.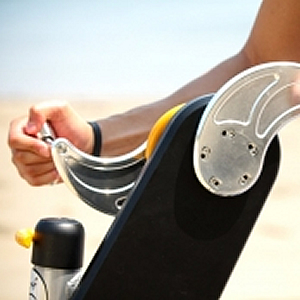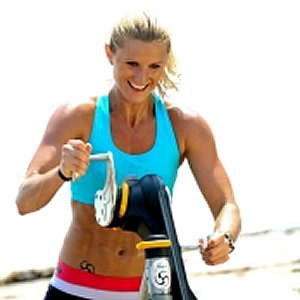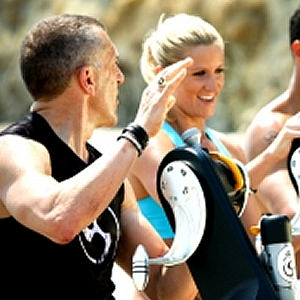 Benefits of Kranking:
Cardiovascular Fitness
Upper-Body Strengthening
Core Strength
Effective Cross-Training For All Populations
Post-Rehabilitation Of The Shoulder Girdle
Osteoarthritis Pain Relief
Lymphedema Reduction and Recovery
Non Impact Exercise, Great for Pregnancy And injuries To The Lower Back, Knees, and Hips
Weight Management
Completely Wheelchair Accessible
For more information, Click HERE
What is Muscle Activation Techniques Therapy?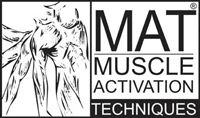 Muscle Activation Techniques (MAT) is a systematic approach to treating muscular imbalances, that will reduce or eliminate pain and fatigue, and speed muscle recovery time. MAT is a non-invasive technique that allows the body to achieve optimal functionality, without pain or injury by increasing the body's range of motion, restoring muscular alignment, and eliminating compensation patterns. The MAT process utilizes a unique technique for identifying limitations in joint range of motion and correlating them to isolated muscle weakness. This systematic evaluation procedure is followed up with a specific form of therapy which immediately stimulates inactive muscles and increases joint range of motion.
Benefits of Muscle Activation Techniques
Restores joint range of motion
Reduces and/ or eliminates compensation patterns
Strengthens weakened muscles
Treats chronic pain
Restores muscular alignment
Increases sports performance
Feel rejuvenated
For more information, click HERE